What's growing in our garden
Winter is a glorious time for root vegetables such Carrots.
Why not use every bit of your carrots with Annette's amazing Carrot Top Pesto recipe. 
We're also growing delicious vegetables such as:
Cauliflower
Endives
Tatsoi
 Snowpeas 
Sugarsnap peas
Broadbeans 
 Leeks 
 Shallots
There are beautiful lettuces dotted throughout the garden – varieties including oak, butter, mignonette and even one called speckled trout. Plus yummy radishes – red round ones as well as white daikon radish.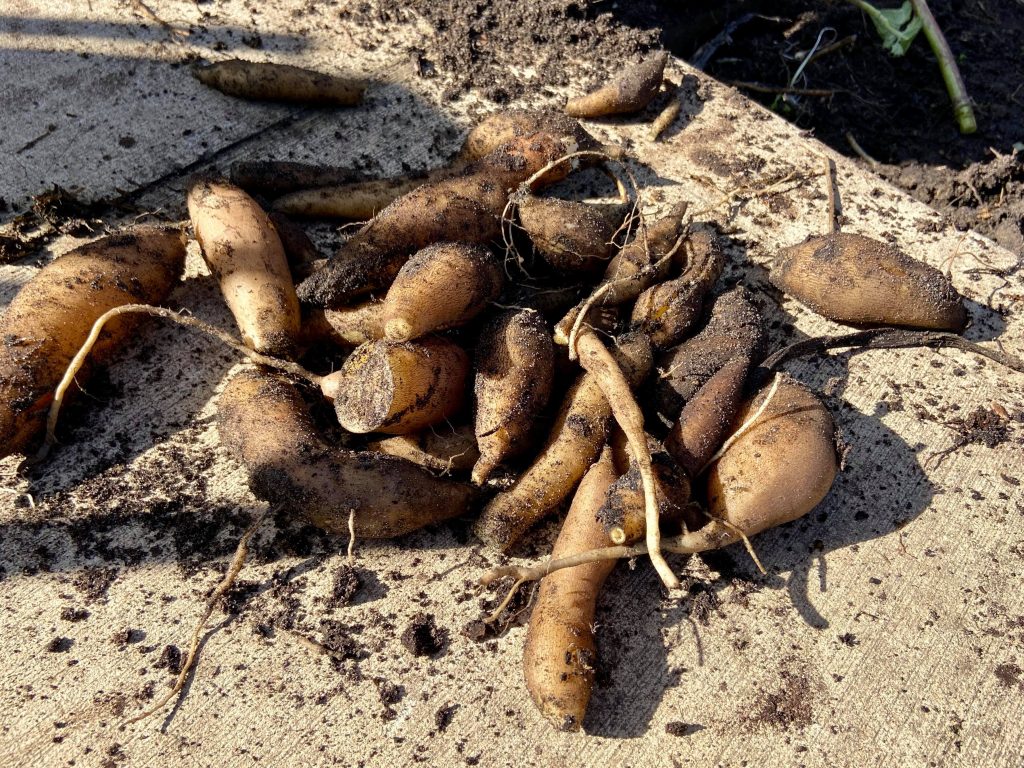 Our feature vegetable this month (pictured above) is the Yacon. A crisp, sweet tasting vegetable which can simply be eaten, peeled, sliced and devoured. It is great in salads for a bit of freshness and also enjoys soaking up acidic dressings such as vinaigrettes. Check out the indulgent Yacon Waldorf Salad recipe in our recipe section.